Industries
The environmentally friendly ultrasonic technology offers versatile application possibilities
SONOTRONIC develops and produces ultrasonic machines, systems and components for all plastic processing industries, the packaging industry, the food industry, for the textile industry and the environmental sector.
Environmentally friendly and energy saving
Ultrasonic is a future-oriented technology in all areas that sets standards in terms of sustainability. Processing plastics with ultrasonic not only has advantages in the process, but is also significantly more energy-efficient and environmentally friendly compared to processing with other thermal processes - in other words, GREEN SONICS throughout.
Low energy consumption compared to other thermal processes

1/4 of the electrical energy requirement, i.e. 75 percent less CO₂ pollution.

Very short process times
Energy supply not continuous, but only during welding time
Cold tools

No machine warm-up times
No combustion residues of the plastic or the packaged goods on the ultrasonic tools
No environmental or personal pollution due to harmful gases from burnt plastics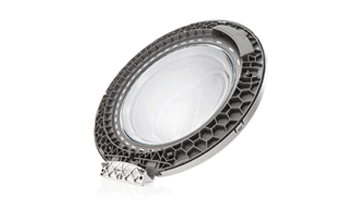 Resource-saving processes
In packaging technology, the GREEN SONICS advantages are particularly effective. In addition to the energy savings during the manufacturing process with ultrasonic, this can be further optimized through reduction of the required packaging materials and less faulty production.
Significantly lower production errors

No thermal influence on the product
Consistently high quality of the seams without influencing the barrier layers of the films
Airtight sealing even with contaminated surfaces

Reduction of packaging materials

Only small film overhang due to narrow seams
Processing of very thin films possible, both coex and mono films
No sealing lacquers necessary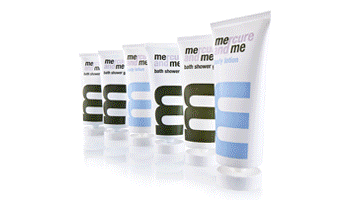 Eco-materials and new processes
Also for the processing of textiles made of synthetic fibers or plastic parts in the automotive sector, our ultrasonic technologies are completely in line with GREEN SONICS: environmentally friendly, energy-saving and applicable for various fields.
Development of new environmentally friendly technologies, e.g. ultrasonic washing of textiles
Processing of materials made from renewable raw materials possible

Joining of materials made of renewable raw materials with plastics by ultrasonic riveting
Welding of coated materials made of renewable raw materials
Welding or separating of most bioplastics

Possibility of sorted disposal, since no additives are necessary for joining
No contamination of the ultrasonic tools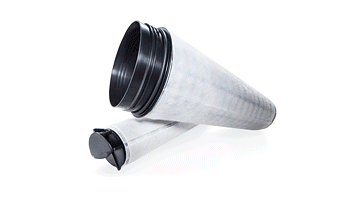 Systems for increasing the efficiency of biogas or wastewater treatment plants
We put GREEN SONICS into practice in environmental technology with our ultrasonic systems for improving biogas production or wastewater treatment. Here, the advantages of ultrasonic technology are not used to process plastics, but to treat and process biosolids, such as wastewater and biogas.
Use in sewage treatment plants

Reduction of the digestion time
Reduction of residual sludge
Increase of biogas production
Reduction of operating costs
Elimination of operational problems

Use in biogas plants

Increase of biogas production
Increase of the decomposition rate
Improvement of biogas quality

Other applications

Disinfection of process and waste water
Disinfection of drinking water
The ultrasonic systems themselves have a low energy consumption, are extremely effective and manage the disintegration of extremely resistant cellulose cells of the biomass with a low wear and tear and long durability of the systems. It is therefore an all-round environmentally friendly GREEN SONICS product.